"Welcome to the Promised Land my friends"
―A border guard greets travelers at the edge of S.I.E.C territory.
Munster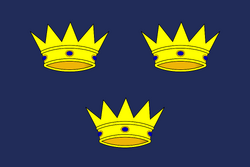 General Information
Munster is one of the 4 provinces of Ireland,situated in the south of the country. In ancient times, it was one of the fifths ruled over by the High Kings. It encapsulates Cork, Waterford, Limerick, Clare, Kerry and Tipperary.
Locations
···
Ad blocker interference detected!
Wikia is a free-to-use site that makes money from advertising. We have a modified experience for viewers using ad blockers

Wikia is not accessible if you've made further modifications. Remove the custom ad blocker rule(s) and the page will load as expected.