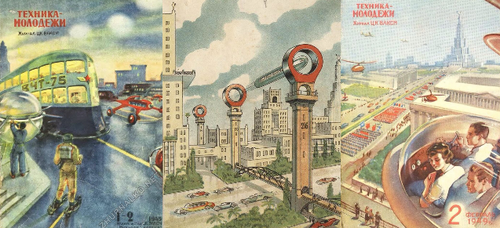 This world isn't big enough for the United States...
With so much of the United States being developed and used, and so much freedom given to the rest of the Fallout World. I have decided to move my operations from the United States of America to the glamourous United Socialist Soviet Republics.
Can you imagine it...
Pseudo-Soviet Science, the parades and marching soldiers, all the red banners all around as people cheer some old celebration. Wars going on throughout Europe as the Soviet Union tramples over their trench lines with their advanced technological warfare, the complete opposite of the United States. The largest empire in the world at the time, and yet...
There is nothing...
It is hinted that with the Rise of China, the USSR and US are good ties, though USSR refused to join the Sino-American War. However, it has also been said that Europe was in a mess at the time of the war, with the Soviet Union being involved. I am moving to Moscow to make them great again, Fallout Great. So wish me luck!